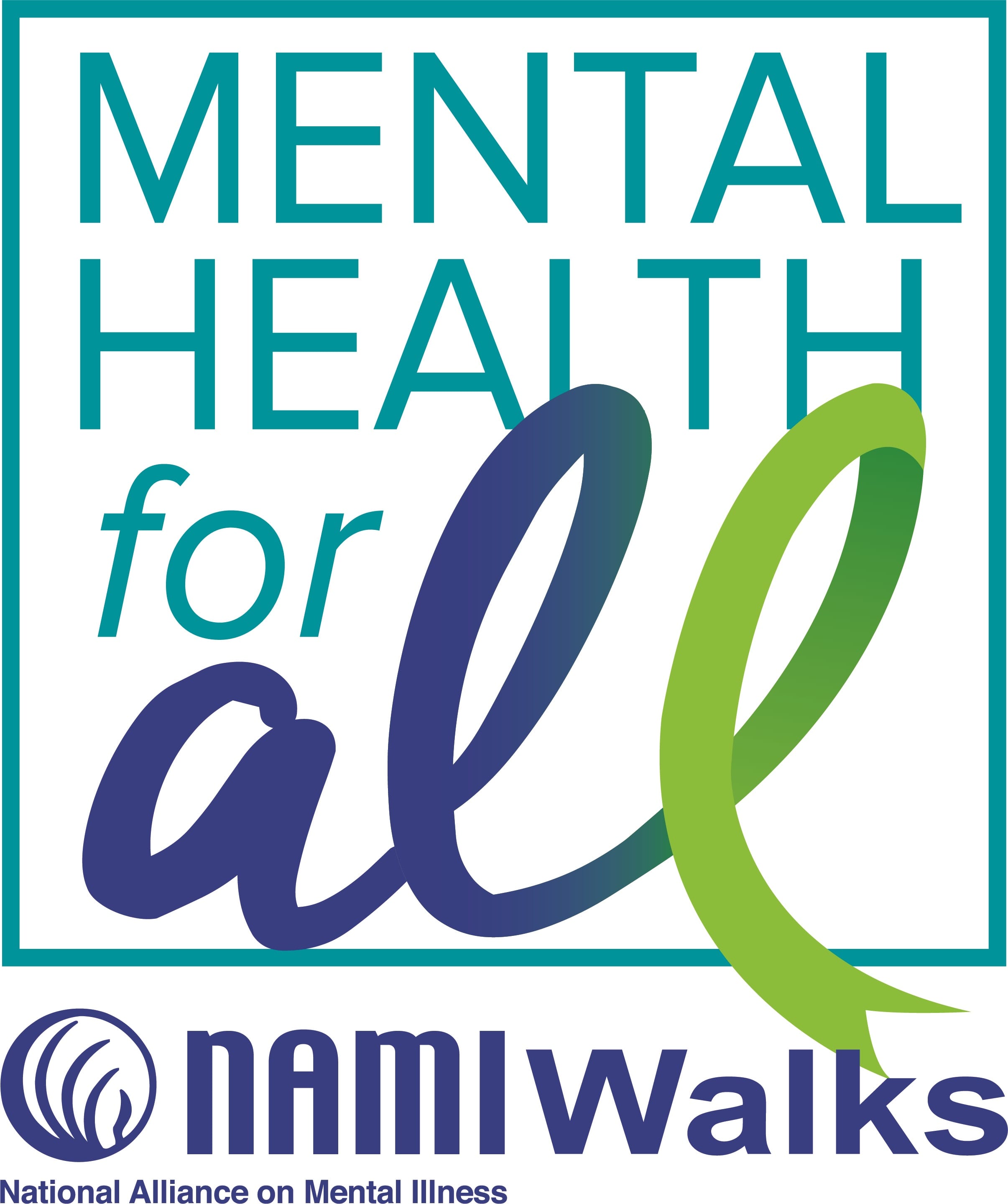 We Need YOUR Help to do more for Massachusetts Mental Health!
NAMIWalks Massachusetts brings together thousands of people – mental health professionals, people diagnosed with a mental health condition and their friends and family — to combat stigma, raise funds, and educate the public about mental illness. NAMIWalks Mass 2020 is our most important fundraiser of the year. The money raised provides between 30 and 40 percent of our yearly budget and supports our educational programs, support groups, grassroots advocacy, and our resource helpline.
We are recruiting volunteers for NAMIWalks Massachusetts 2020 Committees. NAMIWalks Massachusetts Committees will support all areas associated with the event and fundraiser. As a volunteer member of a walk committee, you will be working and coordinating your efforts with Karen Gromis and/or her Walk Associate. The first meeting of each committee will be during the weeks of December 9 and 16. Each walk committee will focus on one of the following areas:
Sponsorship
WALK Team Retention
New Team Outreach
Recruitment of Volunteers for Friday
before the Walk and Walk Day
Affiliate Fundraising
If you are interested in learning more about the NAMIWalk committees, download and read the NAMIWalk Committee Descriptions. (Word docx)
If you are ready to commit to volunteer for a NAMIWalk committee, please download and complete the 2020 Walk Committees Form. (Word docx) Please email the form to Karen Gromis kgromis@namimass.org.
Thank YOU to all who joined us on 16th Annual NAMIWalks Massachusetts, May 11, 2019! See photos from the Walk here!
The 17th Annual NAMIWalks Massachusetts will take place in May 2020, date to be announced.
NAMIWalks Massachusetts brings together people of all ages to combat stigma, raise funds, and promote awareness of mental illness. The Walk is our largest event and biggest fundraiser of the year. The money raised helps NAMI Mass provide educational programs, support groups, grassroots advocacy, and the NAMI Mass Compass, our resource helpline.
There is no registration fee for the Walk, but participants are encouraged to build teams, share stories, and raise funds to support important programs. With your help, all of these programs are offered free of charge to participants.
Hear Mark Ockerbloom from Boston 25 News talk about NAMIWalks Massachusetts!
NAMIWalks Massachusetts Exhibitor Marketplace
Join 60 exhibitors – artisans displaying their artwork, crafts, and other handmade goods, local NAMI affiliates, sponsors, and other friends of NAMI Massachusetts at the Walk. Space is limited, and you must reserve your table in advance. Tables are available on a first-come, first-served basis.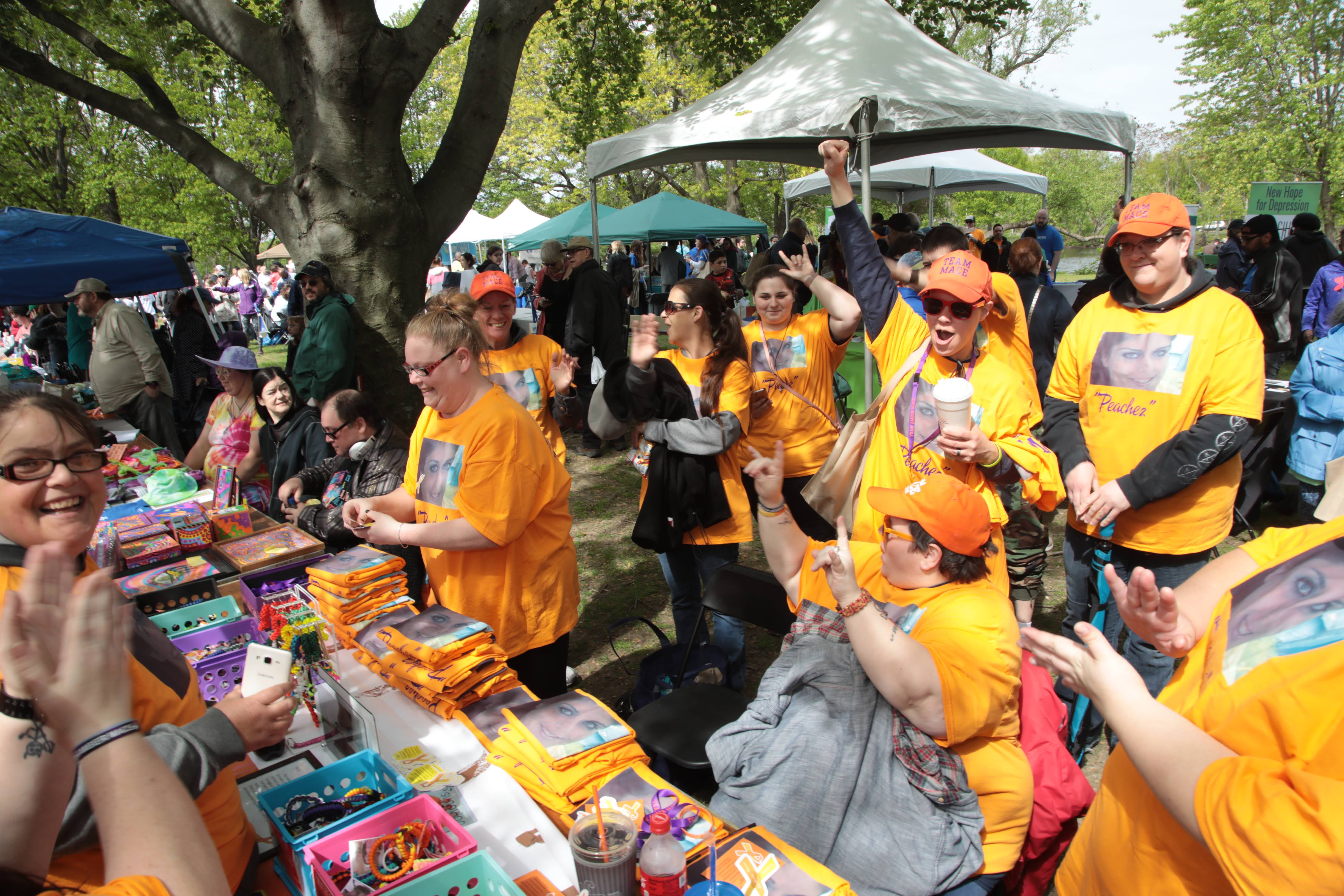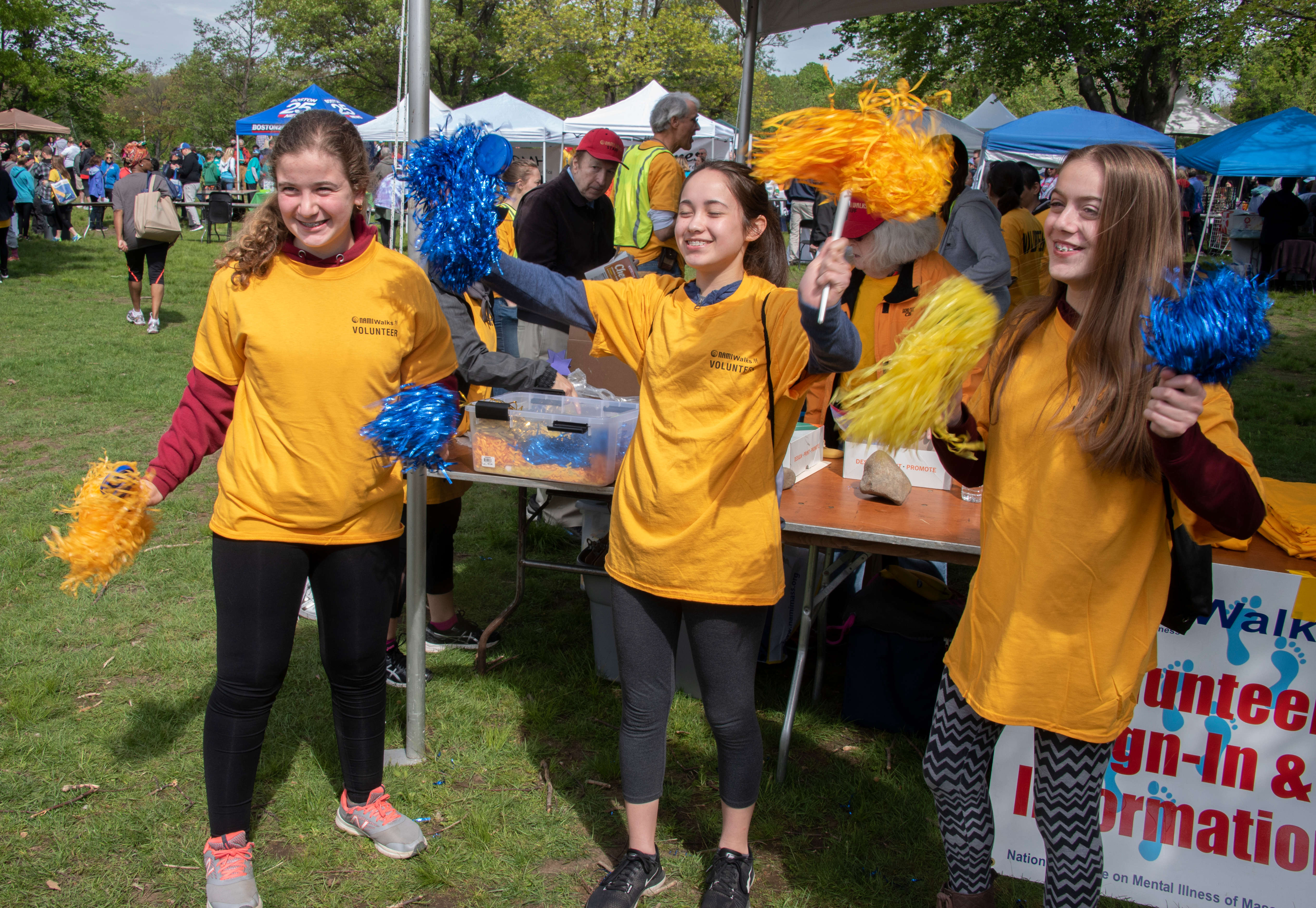 Volunteering at NAMIWalks Massachusetts
NAMIWalks Massachusetts is a huge event that requires a hands-on help to be successful! Volunteers are needed to help set up the event, register participants, hand out water, cheer on walkers, and more!
Contact us to learn more about NAMIWalks Massachusetts: